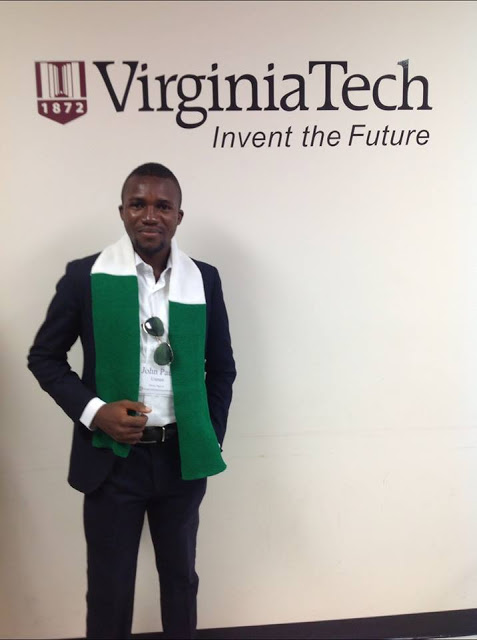 Information reaching me now from various online sources says that one of the Nigeria's brightest star has died. John Paul Usman was one of the participants at the ongoing Mandela Washington Fellowship in US.
The young man died on Saturday following an
accident while hiking around Virginia Polytechnic and State University, where he was receiving inspirational lectures on 'Civic Leadership'
According to some of the tributes i have read about him online, this man would have been a great man and would have take his community and country to the next level, because he was so passionate about the sustainable development of his people.
Meanwhile, God will rest his soul. The US embassy in Nigeria has also sent a condolence message to the family of the bereaved.
May his soul rest in Perfect peace, Amen!